Reliance Jio has been leading the battle to make India "totally 4G" and provide internet services to all citizens ever since its inception. The corporation is progressively introducing 5G services in significant cities, but it hasn't lost sight of its initial goal. Today, Reliance Jio introduced the "Jio Bharat" phone platform, allowing Indians to purchase an internet-enabled feature phone for just Rs 999. Now that that is mentioned, let's examine every aspect.
Reliance Jio Launches 'Jio Bharat' Phone Platform
In an official press release, the company mentioned that the "Jio Bharat platform leverages device and network capabilities to deliver internet-enabled services on entry-level phones." As part of this initiative, Reliance Jio is the first to launch a Bharat phone (see image below) with a tiny screen, a T9 keypad, a VGA camera, and FM radio support with a speaker on the rear.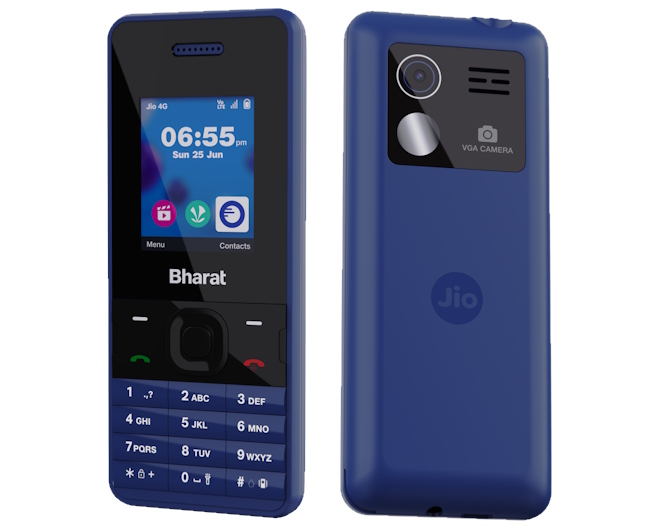 Regarding the rate plans, the business has acknowledged that it provides a reasonable Rs 123 per month recharge plan. With a 28-day validity, you will receive 14GB of data per day and unlimited voice calls. The Rs 1,234 yearly plan, which provides the same advantages and overall savings of 16% in comparison to the monthly plan, is also an option.
In addition, Jio advertises that its tariff plans for Indians using 4G feature phones are 30% less expensive than those of its rivals. Of the plethora of internet-enabled feature phones introduced as a part of the "Jio Bharat" platform, this phone is the first. The business also declared that other phone manufacturers, like Karbonn, would use this platform to create 4G feature phones for Indians that cost less than Rs 1,000.
Also read: YouTube Now Blocks Adblocker In Web Browsers Like Chrome , Edge And Firefox