With an introduction of ios 14, Apple moved its bedtime reminder feature from clock to Health App. Follow the below steps to turn off the bedtime reminders in Apple iPhones.
1.Launch the Health app on your iPhone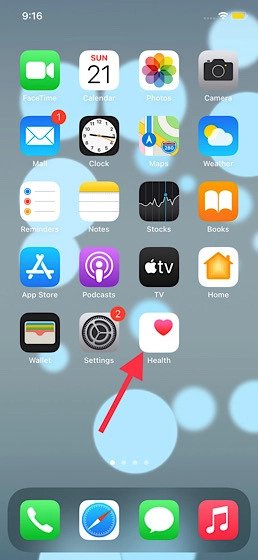 2. Now, tap on the Browse tab at the bottom right corner of the screen.
3.Next, scroll down and choose Sleep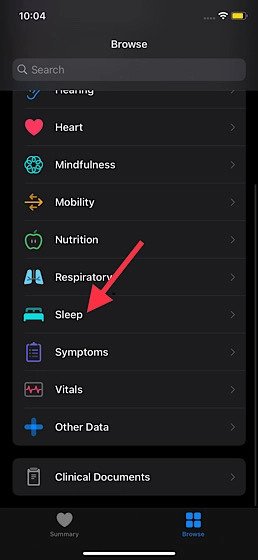 4.Next up, scroll down to the bottom and select Options.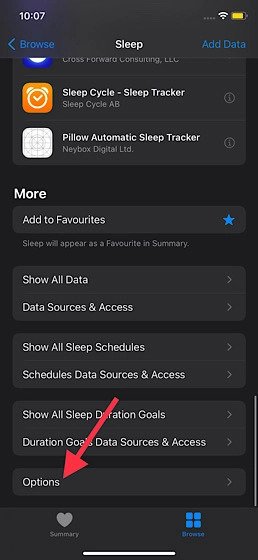 5.Now, turn off the toggle for Sleep Reminders.