Last month at WWDC 2023, Apple announced the latest version of iOS in the form of iOS 17. The Cupertino tech giant also opened the Developer Beta of iOS 17 for everyone at no extra cost. And now, the first Public Beta of iOS 17 has arrived for the general consumer to try. Check out its details below.
iOS 17 Public Beta 1 New Features
Many features can be tested out with iOS 17's initial Public Beta release. The general public may now test out NameDrop, the "futuristic" AirDrop feature. By just bringing two iPhones together or an iPhone and an Apple Watch, you will be able to share media and contact information. To wirelessly transfer content, this feature will also make use of SharePlay. Moreover, the Phone app now allows you to customise Contact Posters on a per-contact basis.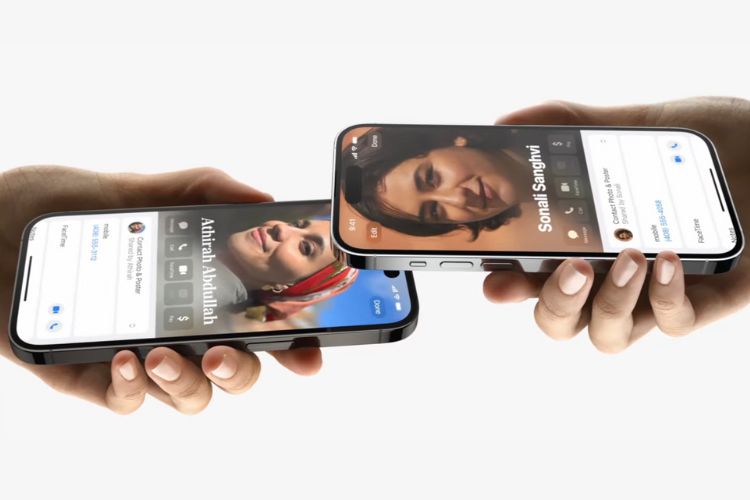 Also, you can now test out the useful Standby feature on your iPhone. When the phone is put horizontally, either in Standby Mode or while wirelessly charging, this new function will give you access to some glanceable information. With the help of this function, you may use your iPhone to display a clock in a mode with a variety of clock styles, real-time activities, incoming alerts, and a wide range of widget choices.
With iOS 17, the lock screen and home screen customization are becoming more intuitive with the ability to gain quick access options without the need to open the said app itself. For example, you can turn your smart devices on and off by creating a custom widget for that trigger on your home screen and/or lock screen.
Facetime now supports new video messages thanks to iOS 17. If someone misses your call, you will be able to leave a video message using this tool. Your decision on whether to answer a call or not will be aided by iOS 17's new Live Voicemail feature. A voicemail will be left on your lock screen with a live transcript thanks to this feature.
Moreover, Maps can now function offline, the Pictures app has new AI-based features, and Safari now has the Private Browsing Lock feature with the option to share passwords and better tracking prevention.
Additionally, Apple has also released the first public beta version of iPadOS 17, watchOS 10, and tvOS 17.