Nothing has notched up its software game with Nothing OS 2.0. From lock screen widgets to home screen customization, Nothing Phone (2) brings several new features with Nothing OS 2.0. Read on know all about the brand-new Nothing OS 2.0 features.
List of Nothing OS 2.0 New Features
Monochromatic App Icons
Lockscreen Widget Support
Built-in App Locker
Home Screen Layout Customization
Cloned Apps Feature
Monochromatic App Icons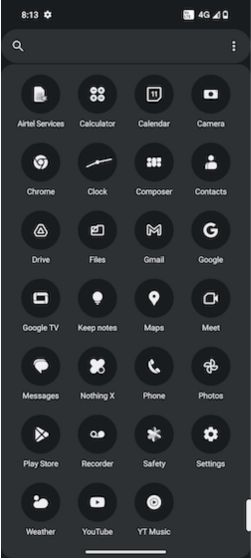 The sleek monochromatic programme icons that lend beauty to the wonderful monochromatic hues that Nothing uses are the first thing you would notice with the Nothing OS 2.0. Nothing asserts that the purpose of introducing this icon collection was to lessen user attention caused by varied brand-colored app drawer or home screen icons.
Lockscreen Widget Support
With Nothing OS 2.0, Nothing has expanded the already sizable widget library by adding support for several additional programme widgets. Now, you can engage with interactive widgets on your home screen by tapping and swiping.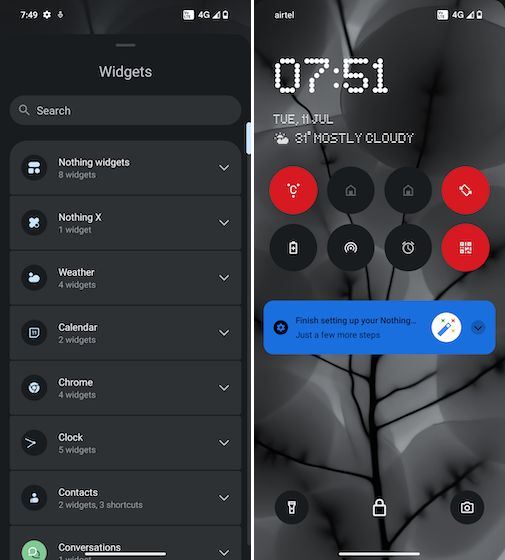 Along with new home screen widgets, Nothing OS 2.0 also brings lock screen widgets to the Nothing Phone 2. You can now add up to 8 quick setting lock screen widgets and two lock screen shortcuts on the lock screen. This eliminates the need to unlock the phone entirely by adding your favorite widgets to your lock screen. That's one step closer to taking on iPhone lock screen widgets.
Built-in App Locker
Every smartphone user wants this function the most, and they want it natively. It is one of the most desired features. And the business has just accomplished that with the debut of Nothing OS 2.0 alongside Nothing Phone 2. You can add any number of apps to the protected app list by going to the Nothing Phone 2's settings and selecting the built-in App Lock function.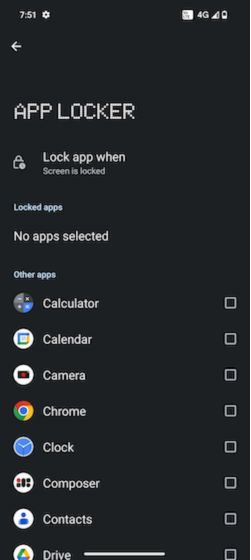 Home Screen Layout Customization
The extensive array of customizable options in Nothing OS 2.0 now includes this. You can choose to have 4 or 5 columns on your home screen by adjusting the app grid within the home screen layout modification. Also, it enables you to display App Labels for the apps on your home screen. Under customising options, there is also a choice to add Google search to the dock.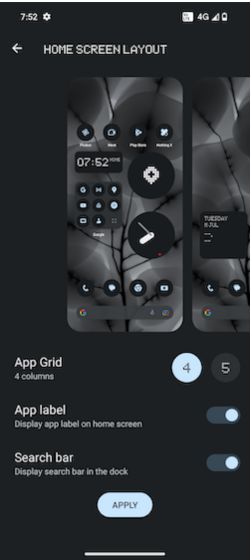 Cloned Apps Feature
Finally, The most awaited feature is come to Nothing Phone with Nothing OS 2.0. Cloned App is handy for users who wish to use the same Android app such as WhatsApp, Snapchat, and more with multiple accounts on their phones.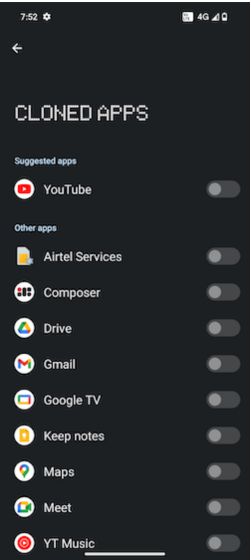 An identical copy of the programme that may be used separately is created when you clone it. In other words, you can use one account to log in to one version and a separate account to log in to the other. Although many programmes, such as Instagram, allow users to connect into several accounts, switching between different versions is more practical.
Together with these significant upgrades, Nothing OS 2.0 offers the Nothing Phone 2 status bar settings. Internet speed, battery life, and a vibration mode symbol can all be toggled on or off in the status bar. The exciting new Glyph interface elements in the Nothing Phone 2 will also excite you if you enjoy the LED lights on the rear of smartphones.
Follow Me in Twitter